Queens Men's Rugby: Ambitions & Insight
Images: Jeff Chan & Joshua Engelbrecht 
Hippo caught up with a few players from Queens University Men's rugby team ahead of their OUA final vs Guelph and the National Championship later this month. 
Liam Casey: Lock, Concurrent Education and Drama (4th year) OUA player of the season 2021
Josh Engelbrecht: Fly-half & 13, Commerce from Smiths School of Business (4th year)
Neil Trainor: Hooker, Civil Engineering (3rd year)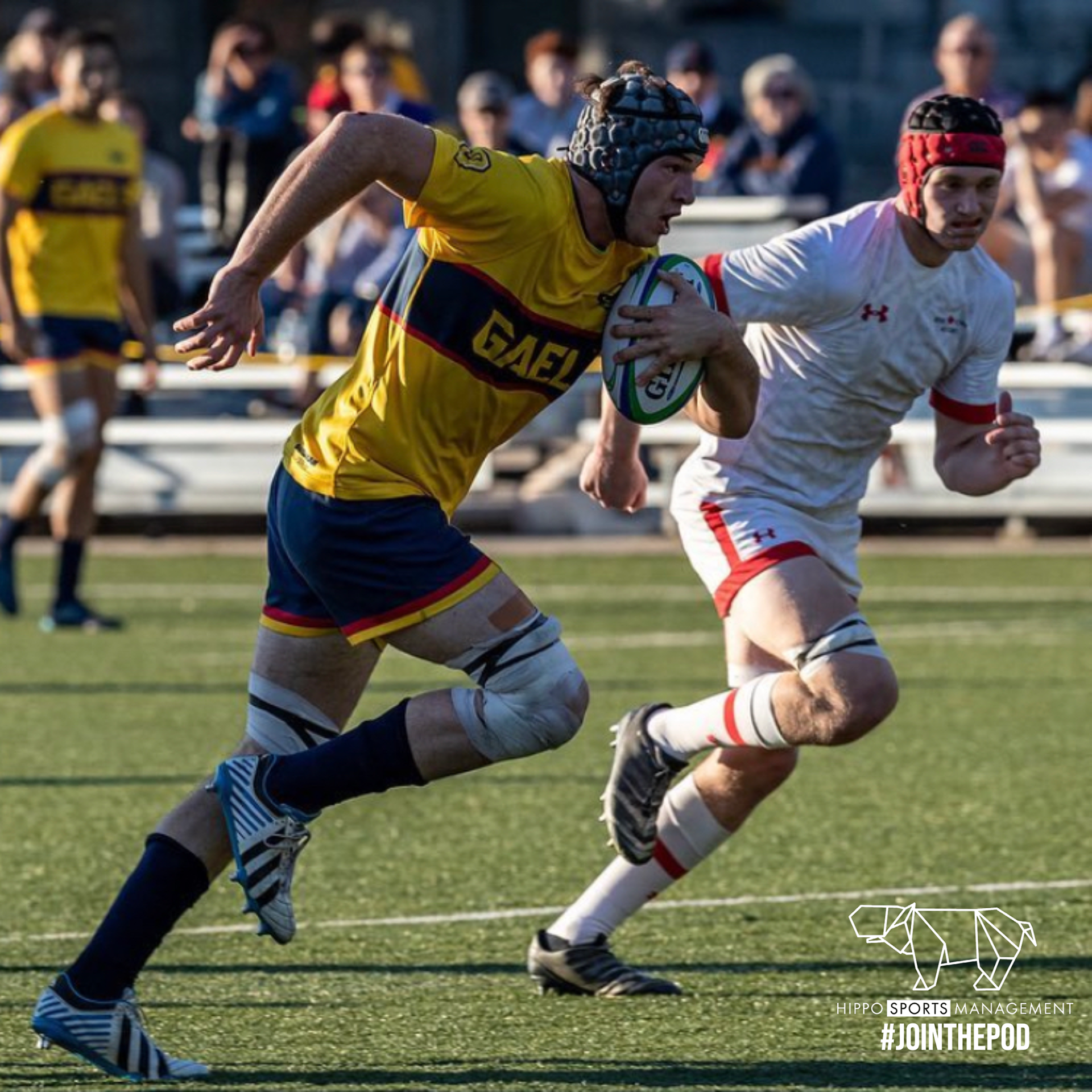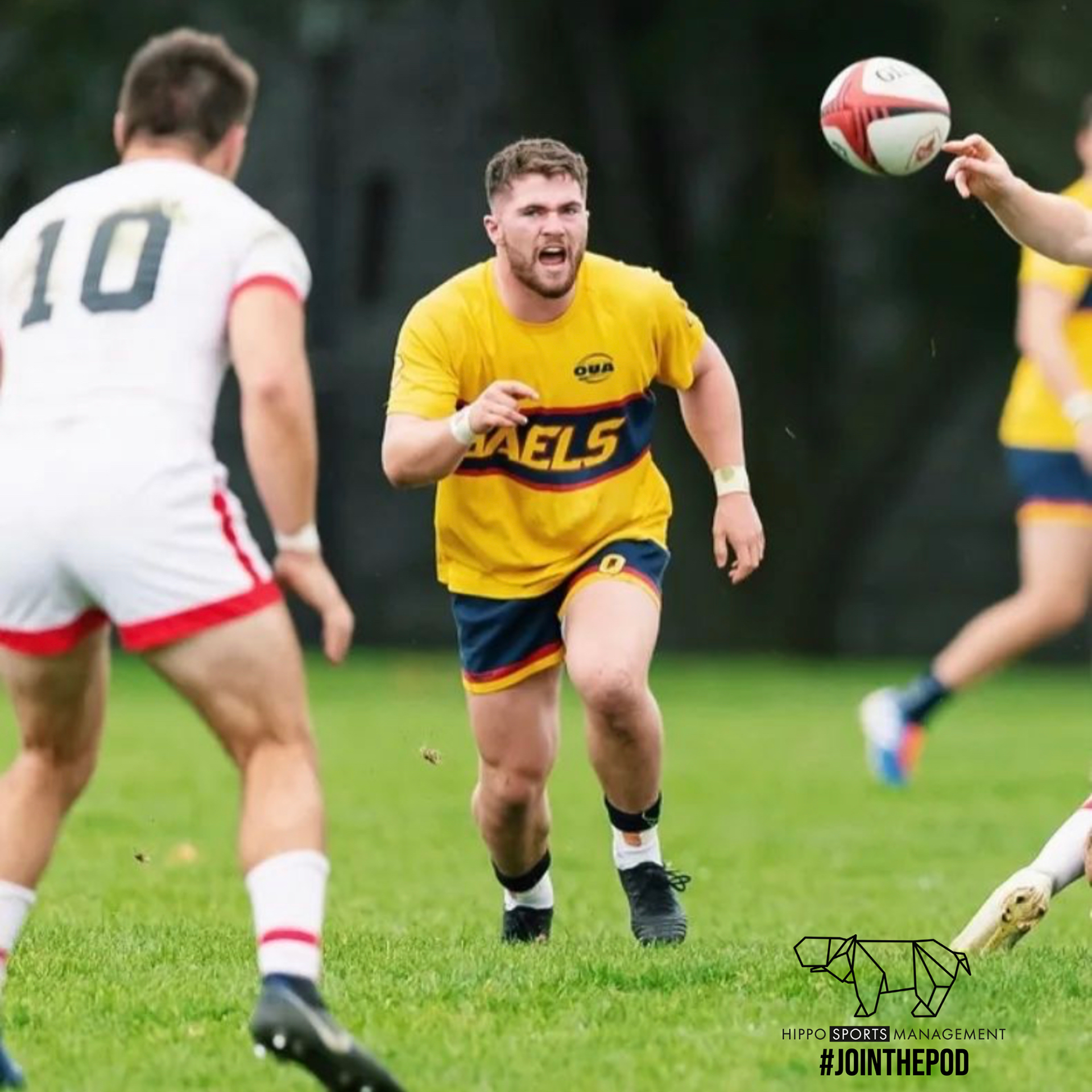 WHEN DID YOU FIRST START PLAYING RUGBY?
Liam Casey (LC):
I started playing as a ten-year-old in Malaysia where I lived. I first played touch which my dad got me into it. I fell in love with the game when I started contact and played for the KL Saracens. I have only been in Canada for University, I was born to Canadian parents, but lived abroad.
Josh Engelbrecht (JE):
So, like Liam, I have a similar story but from the other side of the world. I was born and raised in Johannesburg, South Africa and moved to Canada when I was ten years old. I didn't play much rugby in South Africa; I was more of a hockey and cricket player. I started playing in Canada through Upright Rugby Canada. It is a great development programme, a lot of the older Canadian players who are from the GTA went through the system and are now playing in the MLR. I started with them when I was ten or eleven and played club for Oakville Crusaders.
Neil Trainor (NT):
I am from Stratford, Ontario when I was about fourteen years old, I started training with my high school team, and then after a couple of seasons I joined the Stratford Blackswans and played and trained with their junior team and more recently their men's team.
WHY DID YOU PICK QUEENS UNIVERSITY?
LC:
I was born to Canadian parents, and always had the idea I wanted to be here for university. I was very rugby-focused and the main thing that made me choose Queens was our coach David Butcher (Butch). I had met him when I was part of the Canadian u18s and had a good relationship with him and from there he kind of sold me on the Queen's programme and everything about it. My other choice was UVIC, but my relationship with Butch and the fact I got into the education programme swayed me towards Queens. Once I saw the campus I was sold! Queens gave me the opportunity to get an education degree and play the highest level of rugby that I could in Canada.
JE:
It is a similar story for most guys that come to Queens given that the school is so high achieving with its academics. The business programme was a big draw for me; it was a decision about what the academics were like and what the rugby was like. Queens have always been the dominant force in OUA Rugby, so it has been great. I did not want to go out west as that is a little bit too far from home for me. With Queens only being a few hours away it was the perfect combination. Also, I am biased, but the involvement of Butch is huge, he is defiantly one of the premier coaches in Canada. He coaches the forwards and I am a back saying this, but we are very lucky to have him.
NT:
Queens has had a reputation as one of the best rugby schools in Canada for a long time, so when I was looking at where to go, I wanted to go somewhere I would be challenged. At Queens, we have four teams, and you have to work your way up. I really wanted to be at a school that would improve me as a rugby player. Like the others said, working with Butch is awesome, that was a huge selling point, especially as I was moving from flanker to hooker when I joined Queens. He is the most knowledgeable coach I have worked with. 
​​​​​​​
HOW DO YOU FIND BALANCING STUDENT-ATHLETE COMMITMENTS?
LC:
So, it is a challenge, you need to be organised with your time during the day as we train a lot in the evening. It is all about budgeting your time during the day as I don't personally have the energy to work after training. My professors are very understanding and supportive. The lucky thing is that rugby is only the first semester really, and then after that, it quietens down.
JE:
For my programme, I am doing five years which has made it easier for me academically as I have stretched these final few years out to allow me to play more rugby, but the first couple of years were tough. It is more about being structured with your days and making the most of the free time you have. I also have managed a bar here in Kingston, so it has really taught me how to manage my time. Queens also has great academic services which are a great help.
NT:
We are on the field five or six days a week and I have anywhere from two to five hours of class a day. So, I must make sure I balance my time. I do a lot of meal prepping on the weekends, that is what I do mostly on Sundays to make sure I can make it work during the week.
HOW HAVE YOU FOUND THE IMPACT OF COVID ON BOTH YOUR RUGBY AND YOUR ACADEMICS?
LC:
You know I found it quite difficult when COVID hit after my second year. I had just been building some good momentum, so to lose a year of competition was hard, but that said, I know it gave me the time to work on what I could. I lifted a lot and worked on my strength, like an extended offseason. There was a hindrance to not being able to get the ball in my hands as much as I would have liked. Although, I was lucky as I got an opportunity to head out west and play for the Pacific Pride who were running more of a programme as COVID was less restricting there. I got the opportunity from the Canada U20 stuff that I had done so I spent about 6 months with the Pride which really helped keep me on track, it was cool to be in that high-level training environment. It was hard to keep that motivation, but I do think I am playing better this year as I had the time off to recover from small injuries and spend the time in the gym.
JE:
Obviously life running a bar got interesting and we did not do too much. It was tough on the bar owners, me and others who were working, but Canada was great in terms of the benefit income they gave us in the first couple of months. With school then going online, it was an easy transition in my course. I had been on exchange at the University of Queensland and had played a few games before flying back. That experience was eye-opening in terms of the level of rugby I was exposed to. Being hit by a Super Rugby backrow is different to being hit by an OUA backrow! It was cool to see what the level was like, and it showed me the intensity I could bring over to the Canadian system. When I was back in Canada the lockdown gave me an opportunity to develop myself physically, I have a brother so we could practice a little bit together. It was interesting, but I am sure I am a better person and better player for it and for getting through those adversities.
NT:
I found the first COVID winter tough, and then when we missed the spring rugby season, I did find it challenging, but it was a good opportunity to get in the gym. Saying that I probably wasn't where I needed to be when I came back into my second season, but I really worked hard to get where I needed to be. In terms of my academics again it was a challenge but one I had to adapt to.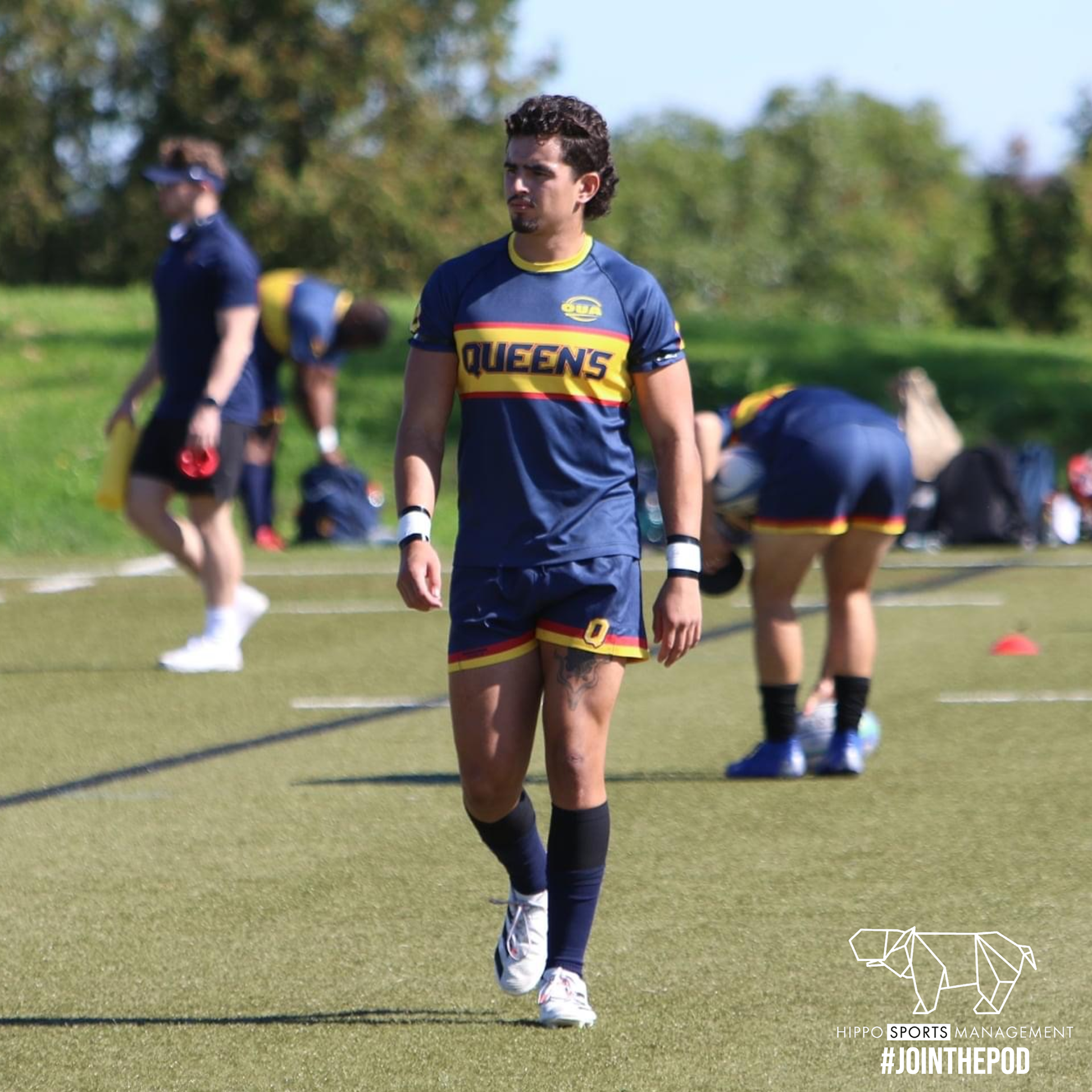 WHAT ARE YOUR AMBITIONS FOR THE FUTURE EITHER RUGBY, CAREER OR A COMBINATION OF THE TWO?
LC:
One of my big dreams was to have the chance to play in a Rugby World Cup or try out for that team. Unfortunately, with the national team missing out on qualification I don't think that is going to be very likely. I love rugby so much, so if I can get the opportunity to keep playing then I will. Josh and I are part of the Arrows Academy, so I would love to peruse the opportunity if I can, the MLR is a great opportunity and is something I would be interested in pursuing. I don't tend to look too far ahead as an injury can change everything, but I will keep playing until my body gives up and then I am excited to start teaching and become a coach.
JE:
I am very open to whatever comes my way in terms of rugby when I finish with Queens. I am still part of that Arrows Academy, so that is a great opportunity seeing where that goes, I have played a few games a few seasons back before they went professional, so I know what the programme is like. I am open to pro rugby, but I am looking to start my career in Real Estate too. I already work in the industry for Sotheby's International. I know it would be possible to balance both so it is exciting, and I would also consider opportunities abroad, as I had great experience overseas. Right now, I am focused on Queens with OUA final this week and the National Championship later in the month, but the world really is my oyster as a young rugby player.
NT:
At this time of year, I cannot help but think about rugby as is it all-encompassing. I have a couple of years left at Queens and this is my first season in the 1st XV so my focus really lies with Queens for the time being. On that I love the intensity of the 1st XV, it is great to be playing for them having played for the 2nd XV in my first year. Beyond that it would be great to be considered for more Ontario opportunities or similar with the Arrows Academy, all I can do is continue to work hard and make the most of opportunities, starting this weekend.
WHERE DO YOU SEE THE FUTURE OF CANADIAN RUGBY GOING, HOW CAN THE GRASSROOTS SYSTEM BE DEVELOPED TO HELP THE SUSTAINABILITY OF THE NATIONAL TEAM?
LC:
I think there are a lot of good programmes across Canada, but the big thing now is to look at the High Schools. The sport is really growing there as teams are swapping Football for Rugby teams, and the university teams seem to be getting better. It is hard for the national programme and higher-level programmes to catch any of this steam as there is not really a pathway for players post-university. The Pride has been the only real thing that has opened that avenue to allow players to work on their skills before getting a shot at pro rugby. I have seen it first-hand and it works, it shows what can be achieved when you give Canadian athletes the time on the field with the best coaches and the correct resources. The Arrows Academy is defiantly a step in the right direction, but we just need more of it; more support, more training, and more facilities for players to use, especially as their university careers end. 
I can't speak to it too much having come from overseas, but I know a lot of the guys in Canada started playing in ninth or tenth grade. I think if touch rugby was promoted in schools and communities at an early age, where the focus is on skill and getting people to pass the ball, I think that would contribute to a real jump in Canadian rugby. We are Canadian so there is no lack in size or strength, but it is the skills we need to develop. You see that when age group teams come over, they have better skills because they had the ball in their hands from a young age. We must do it, not making the World Cup doesn't look great for us, it is disheartening as a young player, but I am confident we can still grow as a rugby country, and I think rugby will move in the right direction.
JE:
In terms of grassroots and rugby talent development there are alot of leakages at the top level as players chose to play abroad, which you can't blame the players for, but it does have a negative effect. Although now the Pride and the Arrows offer more opportunities, so that may change. I also think the level of competition is a huge one. If you look at Australia, South Africa, and the UK, they have some of the best levels of rugby at high school week in week out, which as Canadians we don't get unless you are picked for u18 Canada.
NT:
I mean I cannot speak to the higher up structure as I have not been involved with those teams, but there is a financial cost to play provincial rugby in Ontario, which I understand does make it unaffordable for some players. I do think there is some work needed to get the grassroots game established especially out of the big cities. There needs to be more of a focus on the athletic development of good rugby players rather than just coaching a team to win a game.

​​​​​​​
LASTLY, ONE QUESTION FOR JOSH, IS THAT A MOVEMBER YOU'RE SPORTING?
JE:
Yes! I started early this year. It is one of our big fundraisers as a team, we like to keep the rugby culture alive by giving back. We've had fun making our team calendar which I am sure the community will love.